Ability Reach Care team is always available to work with you and take step by step to support you achieve your NDIS goals.
At Ability Reach Care, people are our top priority, as they have the control and options to choose their best preferences. As a disability services provider, our highly experienced and dedicated support team works passionately to connect with individuals with disabilities and their families to establish trustworthy professional relationships.
By so doing, we have identified our participants' needs comprehensively and developed customised support plans to assist them in achieving their personal goals. We find our utmost satisfaction in working towards the best outcome for our participants' needs and NDIS goals.
Accommodation/Tenancy Assistance
Ability Reach Care offers you the best possible services and assistance for accommodations and tenancy obligations. 
Assistance with Personal Activities
Ability Reach Care can provide support staff to help in a range of areas when this has been funded by the National Disability Insurance Scheme.
Development - life skills
Ability Reach Care offers services to provide Assistive products for Household Tasks.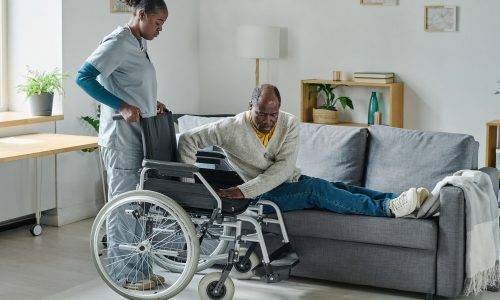 Disability Employment Assistance
If you have an injury, disability or health condition, our Disability Employment Services (DES) can help you prepare for, find and keep a job.
It does not matter whether the parents were married or in a de facto relationship before separation. 
Ability Reach Care is an NDIS (National Disability Insurance Scheme) registered care provider. 
*24/7 full support service